Relaxing and carefree holidays
Altura Hotel, member of Blue Collection Resorts, welcomes you to the happiest holidays of your life! We will take care of every tiny detail to make these precious days a special gift that you can take with you on your return to shield you from your daily routine. All you have to do is bring your sunny disposition – and leave the rest to us! In Tsilivi, on a hill with a view, a mere stone's throw away from the lively life of the centre and the incomparable beach awarded a Blue Flag, stands the Altura Hotel, comprising three buildings with 95 rooms in total and superb all-inclusive amenities. Live the time of your life!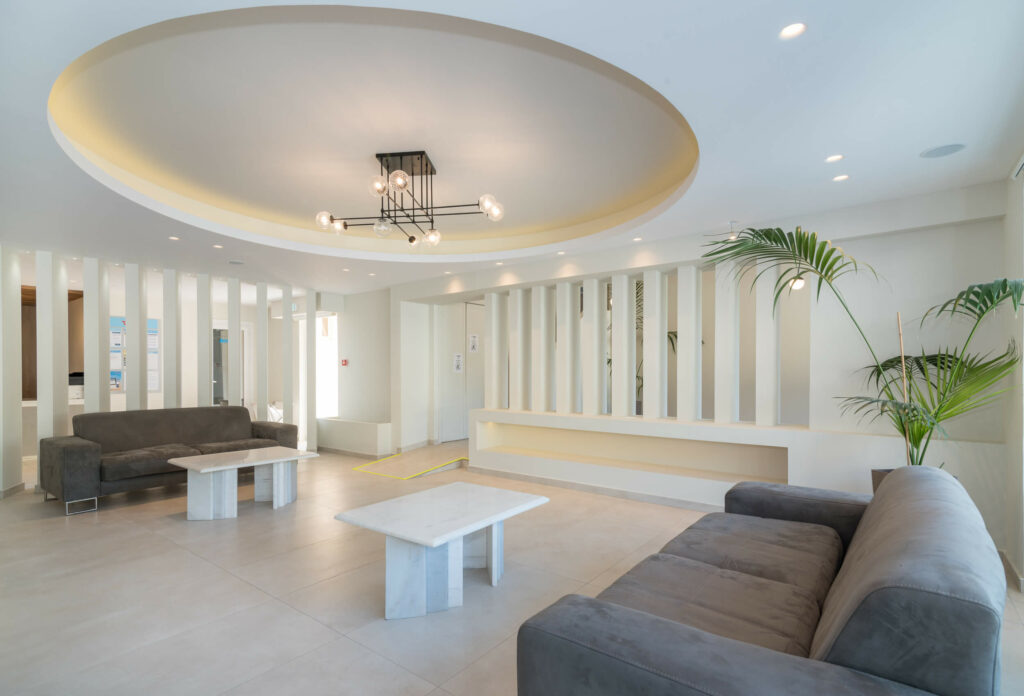 Altura is located just 5 kilometres from the port and Zakynthos town and 6 kilometres from Zakynthos National Airport, "D. Solomos". Altura was built in the 1980s, and was completely renovated by Blue Collection Resorts in 2017. The surrounding area blends perfectly with the architecture of the three buildings, which are elegantly minimalistic with bright accents. Blue Collection Resorts has added Altura to its group, reinforcing its philosophy to exceed expectations and satisfy every need in a safe and responsible manner. Altrura embraces large groups and families in a natural summer "refuge". Your happiness is the reward of our efforts and our dreams, all of which focus on your enjoyment!
Tsilivi Beach – Awarded a Blue Flag
The hill, just a few metres from the crystal clear waters of the Blue Flag beach, is the ideal backdrop for Altura. Tsilivi Beach, one of the most beautiful beaches in the Mediterranean, is awarded a Blue Flag each year – a prestigious international distinction granted only to beaches that adhere to the strictest cleanliness criteria. The alluring water is shallow and safe for young children, and is ideal for both water sports and swimming. The blue sky disappears into the horizon and this very view can be savoured from our comfortable sun loungers. The magic starts here!